AV Retriever working test 2022 – Carmarthenshire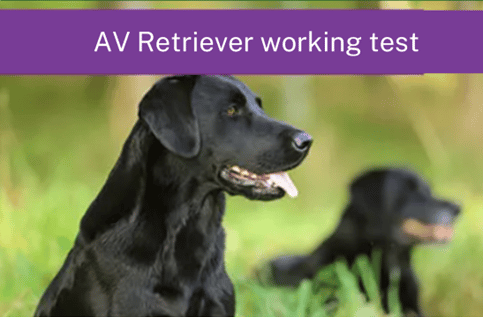 Blaennant Farm
Talley, Llandeilo, Carmarthenshire, SA19 7YW
Category:
Due to unforeseen circumstances we are changing the date of our AV Retriever Working Test to SUNDAY 16 OCTOBER.
This is suitable for novice dogs / owners.
**Please note this is not a registered event.**
Participants are asked to arrive by 9am, with booking in by 9.30 am ready for the start at 10am.
Entry fee: £20 BASC members / £25 non-members (Min. 4 runs – 8 retrieves)
Gundog owners are encouraged to treat the working test as a training session with their dog and have fun with like-minded people without the pressure and rules of competitive registered events!
Our judges will provide you and your dog with hints and tips along the way to help you learn and succeed. The overall winner will receive a perpetual challenge cup and a salver to keep as a memento.
Eligibility:
* Dogs must be a minimum of 12 months old to enter
* Cross breeds are not permitted
* Dogs classed as winner / champion, placed 1st or 2nd in any Open / Novice working test or field trial (including club based events) or those that have competed in any international team competition will not be eligible to enter
Participants should wear weather appropriate clothing and footwear suitable for this greenfield site. The overall terrain is flat with short to medium grasses and a short slope into fern.
Booking essential.
ENTRIES MUST BE RECEIVED BY 5PM ON SUNDAY 9 AUGUST.
** Please note that access to the site is for competitors only.
For further details, rules and entry forms contact BASC Wales country officer Meurig Rees on 01239 851631 or email meurig.rees@basc.org.uk
Location: