BASC Rifle club – Women in Shooting – Rifle Day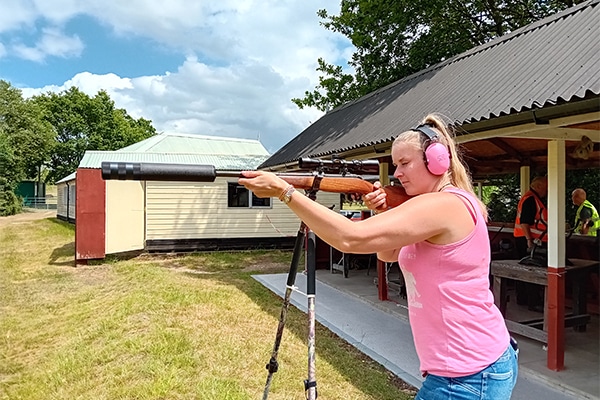 British Sporting Rifle Club
Bisley, Brookwood, , GU24 0PB
Category:
Range Days
BASC would like to invite you to our first Women in Shooting Rifle Day held at Bisley on Saturday 14th October 2023.
This event welcomes all abilities on the day from novice to experienced. Participants will have the opportunity to shoot both static targets and running boar/running deer targets with .22 rimfire and centrefire rifles over the course of the day.
You do not have to be a FAC holder to attend the event; full instruction and equipment will be provided. If bringing your own firearm, you must hold a current valid firearm certificate for the firearm you wish to use – please see booking form for additional detail
Registration will start at 9:00am followed by introductions and a safety briefing at 9:30am. The day will end at 4:00pm.
A light lunch will be provided on the day. Following lunch, you will continue shooting and then close with a presentation and overview of the day.
Participants will have the opportunity to use a variety of range types on the day including, but not all, the following:
100m Running Deer range – electronically scored
Two 50m Running Boar ranges – electronically scored
100m static range – electronic or manual scoring
Stalkers test – electronically scored* The Stalkers Test requires the shooter to fire two shots from the prone position; two shots sitting; two shots kneeling; two shots standing and the final two from a bench simulating the position of a high­ seat.
Cost
The cost for the day is £75. This includes one to one supervision and instruction. Use of a firearm & ammunition. Approximately 20 rounds of rimfire (.22lr) and/or 20 rounds centrefire ammunition. (.243 or .308).
BASC arranges range days at the British Sporting Rifle Club at the National Shooting Centre for BASC members to zero and practice. Event eligibility is as follows:
You must be a member of BASC
You must be aged 18 or over
For full information and the booking form please click here
Location: