Try Sustainable Ammunition -Wroughton, Wilts, SW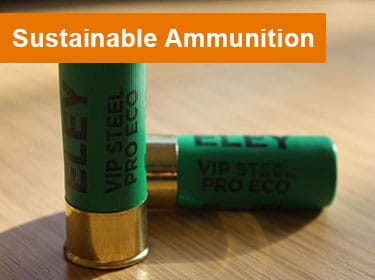 Location: Barbury Shooting School
Categories
Try standard steel ammunition on a clay layout simulating live quarry shooting
All the major shooting organisations are calling for a 5 year phase out of lead shot for live quarry shooting in the UK. BASC are offering people the opportunity to come and try one of the non lead alternatives (steel shot) at a various clay grounds in the coming months.
Participants will be able to try steel on a clay layout simulating live quarry shooting.
This is intended to be an informal experience to give people to opportunity to try the ammunition under qualified supervision and to dispel some of the myths regarding steel shot under the guide of a BASC coach. Each session will last approximately one hour.

£12 per person.
Spaces are very limited – click HERE to book
Due to the current outbreak of COVID 19 we are delivering courses to government guidelines making sure they are COVID safe. Subject to the government guidance, local lockdowns and National Lockdowns we may have to postpone some courses in the future at short notice. If your course is going to be postponed, you will be contacted directly by a member of staff to discuss your options.