Young Shot Game Day – Battle, East Sussex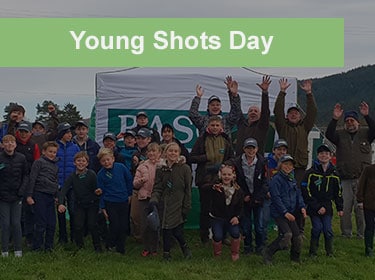 Location: Normanhurst Shoot Syndicate
Categories
In conjunction with the Normanhurst Shoot Syndicate, we are offering an opportunity for young shots to experience a day of traditional game shooting on a woodland shoot near Battle, East Sussex.
This shoot sits within an area of lowland woodland and pasture and has some superb drives. These will be tailored by the syndicate to ensure those attending have the best possible experience.
Each gun, accompanied by an experienced mentor, will shoot each of the four drives which combined have an anticipated bag of 30-40 birds.
We are inviting applications from young people 18 years and under who have experience of shooting. Applications from youngsters who have attended BASC young shots introductory and/or progression days but not had the opportunity to shoot game will be given preference. We encourage applications from young shots with their own shotgun certificate and gun but we can accommodate non-certificate holders.
All shoot participants should arrive no later than 8:00am for the morning briefing and safety re-cap, we aim to be on the peg by 9:00am, finishing at around 2:00pm when we will go for a shoot dinner. The day will be finished on or before 3:30pm.
For safety reasons we don't allow shooting of ground game on driven shoot days.
The syndicate aim is to play their part in helping to encourage and educate youngsters into our sport, and to help secure the benefits of shooting and conservation for the future.
To apply for a place please complete the attached form Normanhurst Game Day 2022 application-form.docx (47 downloads) and email to Southeast@basc.org.uk.
Cost £50.00
Due to the current outbreak of COVID 19 we are delivering courses to government guidelines making sure they are COVID safe. Subject to the government guidance, local lockdowns and National Lockdowns we may have to postpone some courses in the future at short notice. If your course is going to be postponed, you will be contacted directly by a member of staff to discuss your options.