Young Shot Game Day – Canterbury, Kent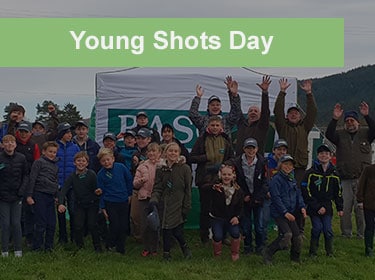 Canterbury
Canterbury, Kent , ,
Category:
Young Shots
BASC in conjunction with the Whitehill syndicate would like to offer an opportunity for young shots along with young beaters and pickers up to experience a day of traditional game shooting on a woodland  shoot near Canterbury Kent.
We are delighted to be returning to the Whitehill Shoot Syndicate. This heritage shoot, set in chestnut coppice and hornbeam woodland is a fantastic setting to introduce youngsters for their first experience of driven game shooting.
We have space for two teams of  twelve guns, shooting an anticipated bag of up to 30 birds over six drives of a stand one beat one format.
Each gun will be accompanied by an experienced mentor.  The stand one beat one is the traditional way the syndicate has run for a many years.
We are inviting applications from young people (12 to 18 years old) who have experience of shooting, but have yet to try driven game shooting. Applications from youngsters who have previously attended BASC young shots introductory and/or progression days will be given preference. We would encourage applications from young shots with their own shotgun certificate and gun but we can accommodate non-certificate holders. Preference will be given to those who have not previously attended a BASC Young Shots Game Day.
All shoot participants (young shots, beaters, helpers and pickers up) meet at the main carpark and arrive no later than 08:00 for the morning briefing and safety re-cap, we aim to be on the peg by 09:00. Stopping for lunch about halfway through – approximately 12:30. We aim to finish around 15:30 for the bird count, photos and presentation of trophy medals for all young shots, pickers-up and beaters.
For safety reasons we don't allow shooting of ground game on driven shoot days.
Time permitting we will aim to cover four / five drives (woodland banks and open meadows). The syndicate aim is to play our part in helping to encourage and educate youngsters into our sport, and to help secure the benefits of shooting and conservation for the future.
Lunch and refreshments are free of charge courtesy of the syndicate – game BBQ lunch for all attending. Located in the centre of our 600 acre shoot we have an amazing under cover kitchen and dining facility, housed within our purpose designed woodland shooting lodge – warm and welcoming atmosphere with open log fires.
To apply for a place please complete the Whitehill Game Day 2021 application form and email to Southeast@basc.org.uk
For more information please email Taylor.Rikje-Pearson@basc.org.uk
Cost £50.00
Location: