Young Shots Activity Day – FULLY BOOKED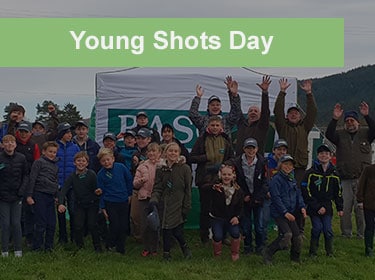 Location: North Antrim Rifle & Pistol Club
Categories
The BASC NI team, working in conjunction with the North Antrim Rifle and Pistol Club (NARPC) will be running a Young Shots activity day at NARPC Range (Dervock) on Saturday 11th June.
This Young Shots Activity Day is kindly sponsored by Conor Lewis of Lavin Guns, and we thank Conor for his generosity.
Activities on the day will include:
Firearm safe handling instruction.
.22 rimfire rifle target shooting
.22 air rifle target shooting
Bird box building
Gundog dummy throwing competition
Archery
The BASC NI team encourage any young person with an interest in shooting sports to come along and enjoy this great value-for-money day out.
The day costs £20 per person and participants are asked to make their own arrangements for lunch.
For further details and to book a place, contact the BASC NI team on 028 9260 5050 or email us at nire@basc.org.uk
Due to the current outbreak of COVID 19 we are delivering courses to government guidelines making sure they are COVID safe. Subject to the government guidance, local lockdowns and National Lockdowns we may have to postpone some courses in the future at short notice. If your course is going to be postponed, you will be contacted directly by a member of staff to discuss your options.