Try Sustainable ammunition Patterning Day – Eriswell Lodge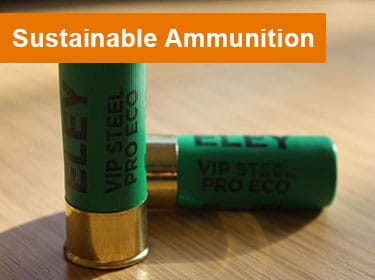 Location: Eriswell Lodge shooting ground
Categories
Patterning day with sustainable ammunition.
Join BASC East at Eriswell Lodge shooting school to pattern your shotgun.
On the day you will be issued with the correct cartridges for your type of quarry
You will then go and shoot 5 cartridges through each barrel at a patterning plate under the guidance of BASC,
We will then look at pellet count in line with best practice and chosen quarry, this will help you understand how your gun patterns and optimise your shotguns performance when using sustainable ammunition.
After this you are able to then (if you wish) be accompanied by a BASC coach to shoot 25 clays using sustainable ammunition. ( this will be at extra cost of £10 per person but this does include your ammunition)
All those attending should be experienced shots and are required to bring their own 12 or 20 nitro proof gauge shotgun and certificate.
The shotgun will need to be choked less that half / modified
12g need chambers 65mm or longer
20g require chambers 70mm or longer
If you are in any doubt about whether your gun is capable of safely firing steel please consult a gunsmith before booking,
The 'International Proof Commission (CIP) does not give guidance on choke recommendations for Standard Steel in Nitro proofed guns. For this event however we are recommending your guns to be choked at cylinder, quarter or half to optimise performance. If you are in any doubt about whether your gun is capable of safely firing steel we suggest that you consult a gunsmith before attending.
Due to Covid19 you will need to bring your own face mask, nitrile, gloves hat, safety glasses and ear defenders. Social distancing and limited numbers will be in effect to comply with current regulations.
Refreshments will be available from the club house located on the clay ground.
Time slots: 10:00, 11:00, 12,00,  13:00, 14:00 and 15:00.
Cost: £30 per person for 1 hour.
If you would like to book onto the sustainable ammunition event please book this after your patterning plate event which will last one hour.
To book a session please visit: https://www.eventbrite.co.uk/e/patterning-with-sustainable-ammunition-day-eriswell-lodge-tickets-183432941867
Due to the current outbreak of COVID 19 we are delivering courses to government guidelines making sure they are COVID safe. Subject to the government guidance, local lockdowns and National Lockdowns we may have to postpone some courses in the future at short notice. If your course is going to be postponed, you will be contacted directly by a member of staff to discuss your options.