Ladies Social Day (Mothers Day Special Event) Eriswell Lodge, Suffolk
Due to the current outbreak of COVID 19 we are delivering courses to government guidelines making sure they are COVID safe. Subject to the government guidance, local lockdowns and National Lockdowns we may have to postpone some courses in the future at short notice. If your course is going to be postponed, you will be contacted directly by a member of staff to discuss your options.
Location: Eriswell Lodge
Categories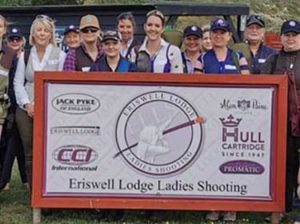 Group shooting followed by afternoon tea and drinks. Bookings open 8 Jan 2020.
For more details and to book see here