Try Sustainable Ammunition – Greenfield Entertainment, Aylesbury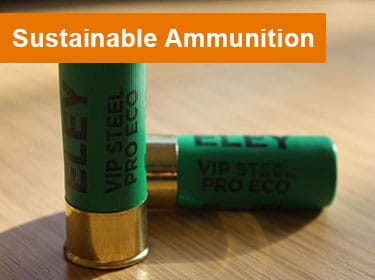 Greenfield Entertainment
Brill Road, Boarstall, Buckinghamshire, HP18 9XX
Category:
Shooting
Try standard steel ammunition on a clay layout simulating live quarry shooting.
All the major shooting organisations are calling for a 5 year phase out of lead shot for live quarry shooting in the UK. BASC are offering shooters the opportunity to come and try some of the non lead alternatives (steel shot).
This is intended to be an informal experience to give people the opportunity to try the ammunition under qualified supervision and to dispel some of the myths regarding steel shot.
All those attending should be experienced shots and are required to bring their own 12 or 20 gauge shotgun. Please ensure that your gun is choked to half or less before attending. If you are in any doubt about whether your gun is capable of safely firing steel we suggest that you consult a gunsmith before attending.
Participants will be in small groups accompanied by a BASC shotgun coach. We will be located at the start of the 100 bird layout.
When you have finished shooting you will have an opportunity to ask questions about sustainable ammunition and any other concerns you have with regards to shooting sports.
Cost: £6 for 12 cartridges or £12 for 25 cartridges
To book a place please click here. For further information please email southeast@basc.org.uk
There will be a 100 bird open shoot on the morning which participants are welcome to join. Visit http://greenfieldentertainments.co.uk/open-clay-pigeon-shoots/ or email sally@greenfieldentertainments.co.uk
Location: