Young Shots Wildfowling Opportunity **FULLY BOOKED**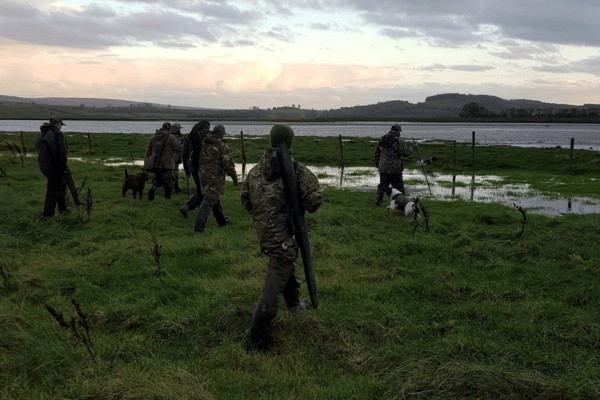 Priory Water
Station Lane, Kirby Bellars, Leicestershire, LE14 2ED
Category:
Young Shots
The Leicestershire Wildfowlers Association (LWA) have kindly donated an evening's wildfowling to young shots. Those attending will have the opportunity to shoot an evening flight for inland wildfowl from a hide under the supervision of an experienced mentor. Before heading out, we will meet at the LWA Priory Water nature reserve where an introduction will be given followed by a presentation on wildfowling and species identification. Do not miss out on this unique opportunity!
Open to BASC Young Shot members who are competent using a shotgun. If the Young Shot is competent but does not own a shotgun please email central@basc.org.uk 
Young Shots will need to bring;
Packed lunch and drink
Warm and waterproof clothing (jacket and trousers) suitable for outdoor shooting activities. Green or drab colours preferred.
Warm hat
Gloves
Ear defenders
Wellies (essential)
Waders (if owned)
Stick
Change of clothes
Cartridge bag
Game bag (if owned)
BASC membership card
Shotgun (12 or 20 bore shotgun preferred which is proofed to accept standard performance steel shot)
Shotgun Certificate
BASC will supply 12 and 20 bore cartridges only. If you intend to bring a different calibre you will need to purchase your own cartridges.
Time: 13:30 – 19:15 Once your Young Shot has signed in/registered with one of our staff, you may then leave and return at 19:15 to collect them or stay and wait at the Priory Water clubhouse. There is also a pub locally called Flying Childers (LE14 2DU)
Cost: Free or Charge
Minimum Age: Young Shots must be big enough to handle and use a shotgun safely.
Maximum Age: 17 Years
To book please visit; https://www.eventbrite.co.uk/e/young-shots-wildfowling-opportunity-leicestershire-tickets-664561450187
If you have any queries please email central@basc.org.uk or call 01283 810910
Location: